Welcome!
Lynne is a freelance musician based in Edinburgh. She plays flute regularly in a number of orchestras / ensembles and is available for private tuition as well as solo, ensemble and private functions. She specialises in playing and teaching the concert flute, provides piano tuition and has experience on piccolo and baroque flute. For more information, please feel free to get in touch...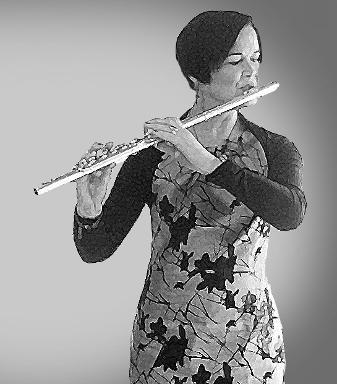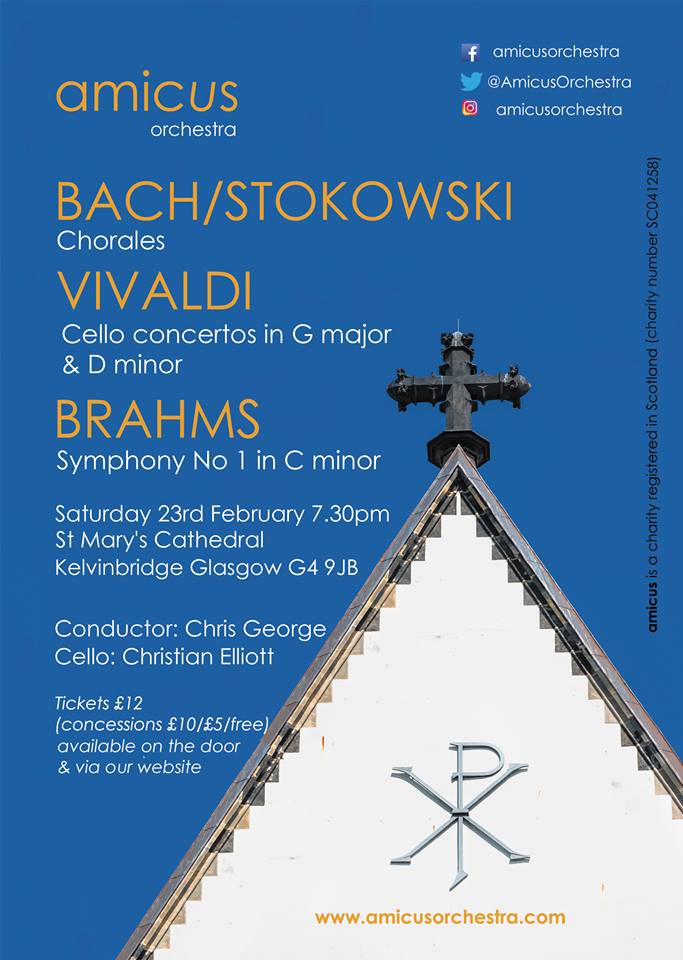 Lynne will be performing with Amicus Orchestra (conductor: Chris George, soloist: Christian Elliott) in St Mary's Cathedral, Glasgow on Saturday 23rd February 2019 at 7.30pm.

Programme:

Stokowski/Bach - "Jesus Christus, Gottes Sohn" from Easter Cantata 'Christ lag in Todesbanden' BWV 4
Vivaldi - Cello concerto RV 405 in D minor
Stokowski/Bach - "Zion hort..." from 'Wachet auf!' in E major BWV 645
Vivaldi - Cello concerto RV 415 in G major
Stokowski/Bach - "Jesu, Joy..." from 'Herz und Mund' in G major BWV 147

----------------------------

Brahms - Symphony no. 1 in C minor Op. 68

Tickets: £12/£10/£5 students & unemployed/accompanied U16 free available here

Lynne will be performing in the orchestra for Dunfermline Choral Union's Spring concert (conductor: Mandy Miller) in The Vine, Dunfermline on Saturday 2nd March at 7.30pm. Programme:

John Rutter - Psalmfest

Ola Gjeilo - Sunrise Mass



Tickets: £12/£10/£5 U18 available from DCU members or email: dcu_concert_tickets@hotmail.co.uk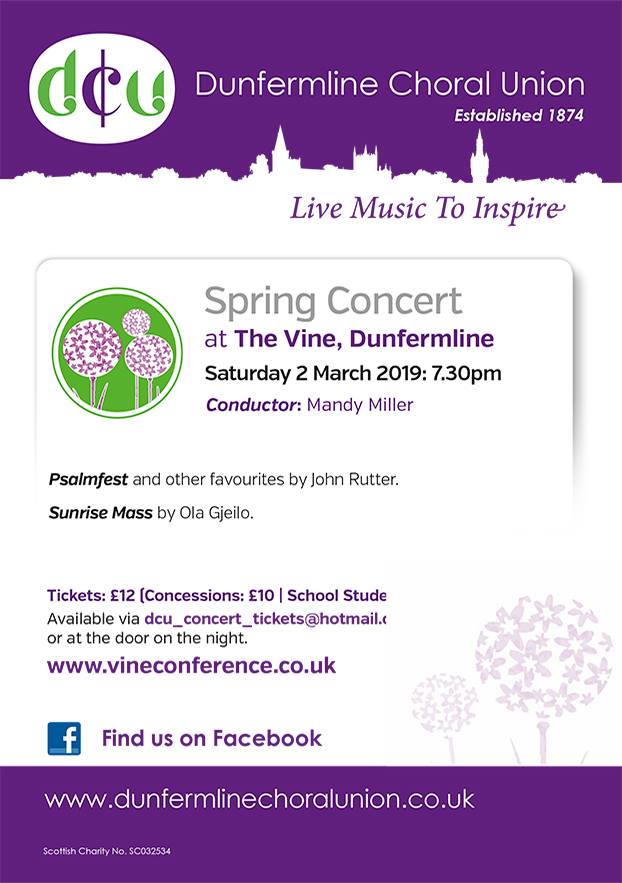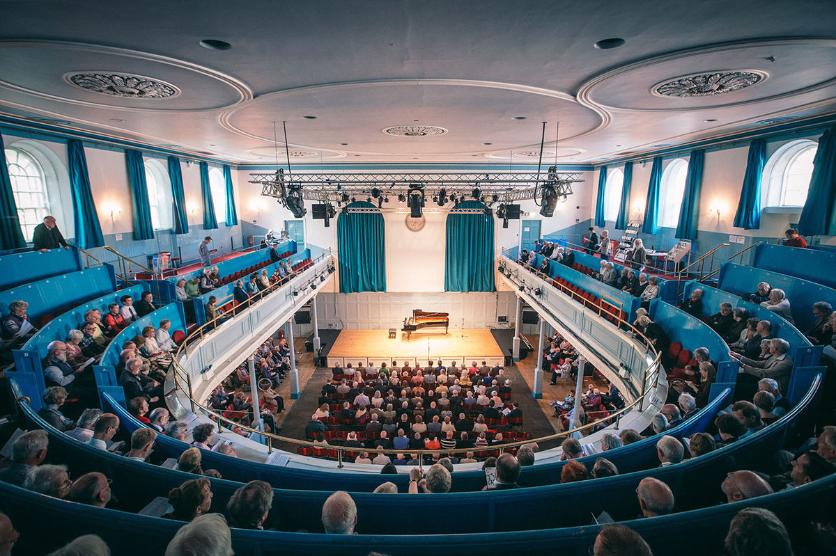 Lynne will be playing in the final concert of the Edinburgh Competition Festival with the Orchestra of the Friends of the Festival (Shostakovich - Piano Concerto no. 2) in the Concerto Competition Final (conductor: Gordon Bragg) in the Queen's Hall, Edinburgh on Sunday 17th March 2019.

Tickets: £7.00 (children, students & accompanied people with disabilities free but tickets required) from all Festival venues and the Queen's Hall box office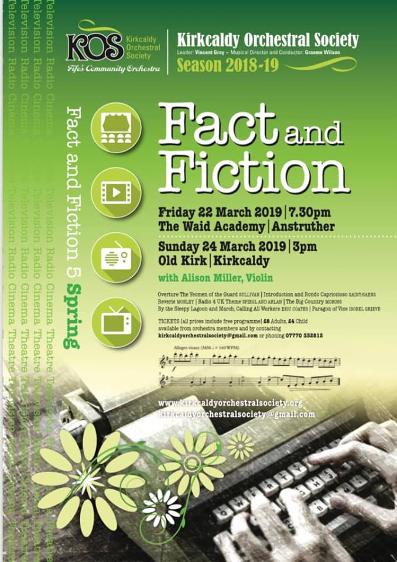 Lynne will be performing 'Fact & Fiction 5: Spring' with Kirkcaldy Orchestral Society (soloist: Alison Miller) in The Waid Academy, Anstruther on Friday 22nd March at 7.30pm and in the Old Kirk, Kirkcaldy on Sunday 24th March at 3pm.

Programme to include: Sullivan - Overture: Yeoman of the Guard, Saint-Saens - Introduction and Rondo Capriccioso, Morley - Reverie, Spiegl arr. Arlan - Radio 4 UK Theme, Moross - The Big Country, Coates - By the Sleepy Lagoon and March: Calling All Workers, Isobel Grieve - Paragon of Vice

Tickets: £8/£4 child, available from orchestra members, contact kirkcaldyorchestralsociety@gmail.com or phone 07770 532812